Message from Fr. Timothy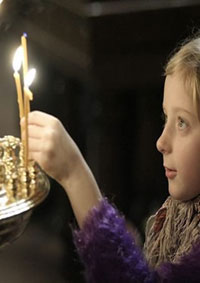 The virus has infected all of us with confusion, uncertainty and fear. The seriousness of our medical and societal questions intensifies as the curve of infection rises. Projected to peak sometime later this month we remain awestruck by the enormity of this pandemic. As believers and people of faith, the crisis raises additional, more profound questions. The Church does have historical experience with ministry in times of crisis, even pandemics. Here are a few tips gleaned from the tradition, liturgy and teaching of the Church.
Archives
Donate Online
Make your Stewardship Pledge, General Donations, Great Lent & Pascha Offerings online using the secure link below "In memory of" or "For the health of" loved ones.