Message from Fr. Timothy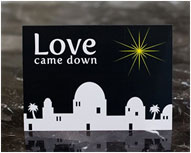 In his first letter to the Christians at the city of Corinth, St. Paul thanks God for all the gifts of the Holy Spirit that this community received since they committed themselves to Jesus Christ. But once we get into the letter itself, it becomes clear that some in the Corinthian church are employing their gifts in ways that are tearing the community apart instead of building it up. The Holy Spirit is present and working in the community. However, some in Corinth aren't working with the Spirit. First-century Christians believed that the 'second coming' of Christ was just around the bend.
Archives
Donate Online
Make your Stewardship Pledge, Memorial Donations, or General Donations online using the secure link below.