Message from Fr. Timothy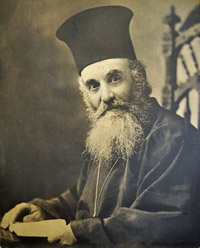 The Centennial Remembrance Of Our Holy Founder The Priest +George This year marks the one-hundredth anniversary of the repose of the servant of God, Father George Dow Maloof, the founder and spiritual father of our parish. When he fell asleep in the Lord on 21 October 1920, he had completed twenty years of selfless service to the people of God in Boston. History records that he was a tireless labourer in the vineyard of the Lord. Fr. George enjoys a reputation for holiness as a pastor, missionary, teacher, peace-maker and spiritual father.
Archives
Donate Online
Make your Stewardship Pledge, Memorial Donations, or General Donations online using the secure link below.