Monthly Message from Fr. Timothy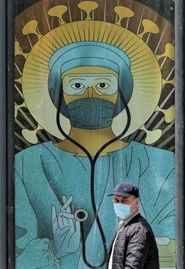 The front-line heroes of our day are surely the dedicated medical professionals caring for those stricken by the COVID-19 virus. We are honored to have so many of these heroes as parishioners. The parish of St.
Archives
Donate Online
Make your Stewardship Pledge or General Donations online using the secure link below. Be sure to add "In memory of" or "For the health of" loved ones in the optional "notes" field.