Home
News and Announcements
---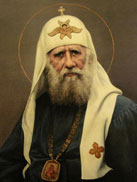 Saint Tikhon, was born Vasily Ivanovich Belavin, on December 19, 1865, in the Russian village of Toropets, near the city of Pskov. The son of a Russian Orthodox priest, Vasily Belavin took a degree at St. Petersburg Theological Academy and, after becoming a monk in 1891, took the name Tikhon in the Russian Orthodox tradition.
---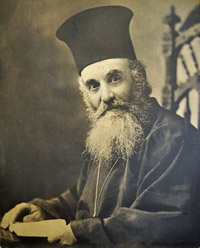 October 23rd marks the one-hundredth anniversary of the blessed repose of the servant of God, Father +George Dow Maloof, the founder and spiritual father of our parish. He fell asleep in the Lord peacefully on 23 October 1920 at his apartment above his beloved St. George Church at 32 Hudson Street surrounded by his loving family and parishioners. He had completed twenty years of selfless service to the people of God in Boston.
Upcoming Services & Events
Due to social distancing guidelines, we ask everyone to please sign-up for which services you would like to attend using this SignUpGenius form.
Sunday, October 4
1 pm
Adult Catechism (Online)
Monday, October 5
7:30 pm
Parish Council Meeting
Livestream of Services
All services here at St. George will be streamed live through Facebook, YouTube, and as well as posted on our website. Upcoming services are posted on the church calendar.
---
Donate Online
Make your Stewardship Pledge or General Donations online using the secure link below. Be sure to add "In memory of" or "For the health of" loved ones in the optional "notes" field.
---
Join the Parish Email List
Receive parish announcements direct to your inbox by subscribing to the Parish Email List.