Home
News and Announcements
---
Upcoming Services & Events
Due to social distancing guidelines, we ask everyone to please sign-up for which services you would like to attend using this SignUpGenius form.
Sunday, June 7
+Frank DeFrancesco (6 Month Memorial)
+David DeFrancesco (4 Year Memorial)
1 pm
Catechism Online: Orations of St. Gregory
Wednesday, June 10
8:15 pm
Byzantine Chant Class - Online
Livestream of Services
All services here at St. George will be streamed live through Facebook, YouTube, and as well as posted on our website. Upcoming services are posted on the church calendar.
---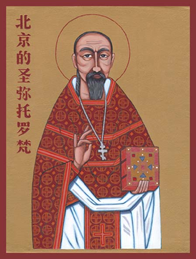 Born in Beijing on 10 December 1855, Tsi Chung was the son of Orthodox Christian parents whose ancestors had been Christian for several generations. Orthodox Christianity had been in China since at least the seventh century. Tsi Chung lost his father when he was young and he was raised by his mother, Marina and his grandmother, Ekaterina.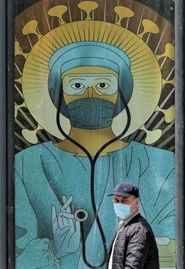 The front-line heroes of our day are surely the dedicated medical professionals caring for those stricken by the COVID-19 virus. We are honored to have so many of these heroes as parishioners. The parish of St.
Fr. Timothy's Message: Streaming from Home
Click below for the latest video message from Fr. Timothy (May 5, 2020). Past messages are available here>>
---
Donate Online
Make your Stewardship Pledge or General Donations online using the secure link below. Be sure to add "In memory of" or "For the health of" loved ones in the optional "notes" field.
---
Join the Parish Email List
Receive parish announcements direct to your inbox by subscribing to the Parish Email List.